This is a list of the longest, most intense bass scenes from movies, as recommended by you guys. These are all done digitally, so they're what's on the disc. The SpecLab settings are the same for each graph, aside from a little time dilation or compression to fit the scenes, so they're mostly directly comparable.
I'll gladly take requests, but please request only epic scenes that are more than five or ten seconds, not just loud effects. Give exact timestamps from the disc, if you can.
Olympus Has Fallen - Washington Monument (0:26:55 - 0:27-16)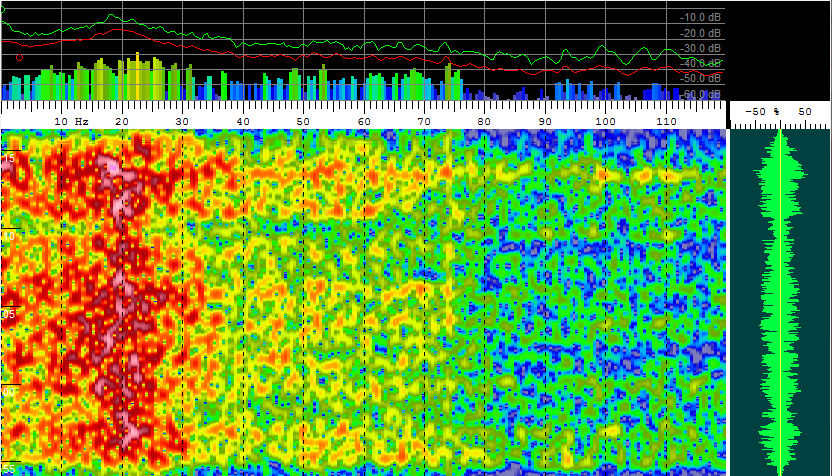 Earth to Echo - Launch (1:16:32 - 1:18:02)
All Is Lost - Storm (1:24:27 - 1:25:22)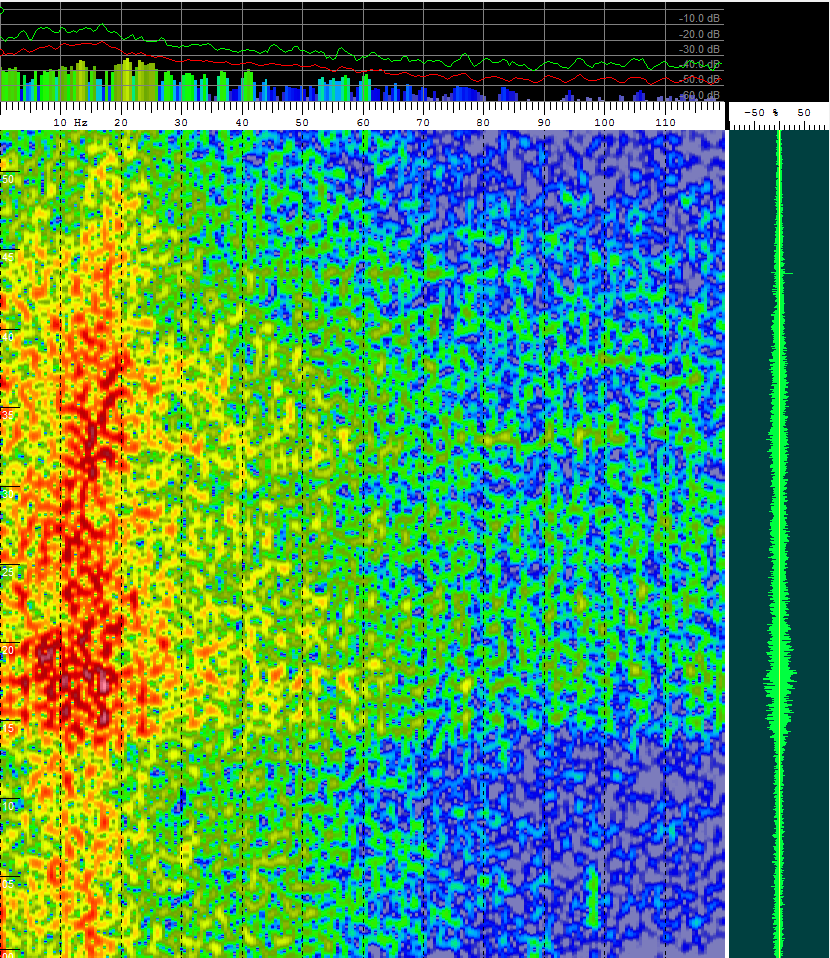 The Last Airbender - Water Wall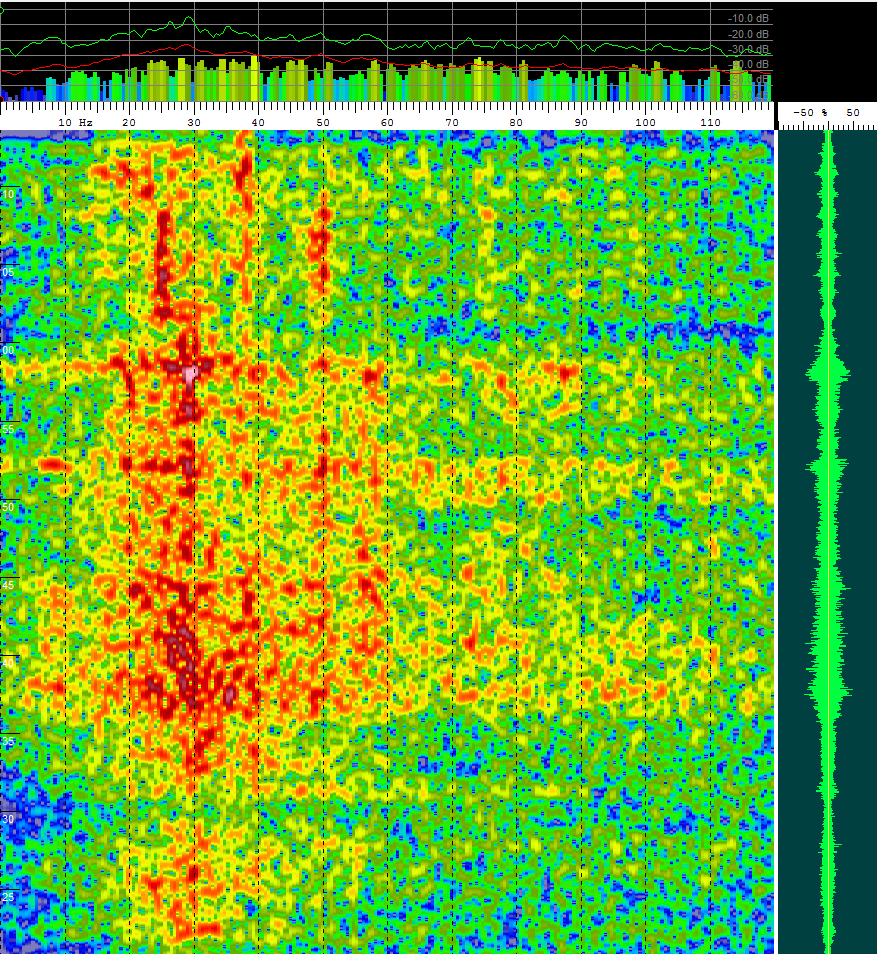 Oz The Great and Powerful - Tornado (0:18:09 - 0:19:00)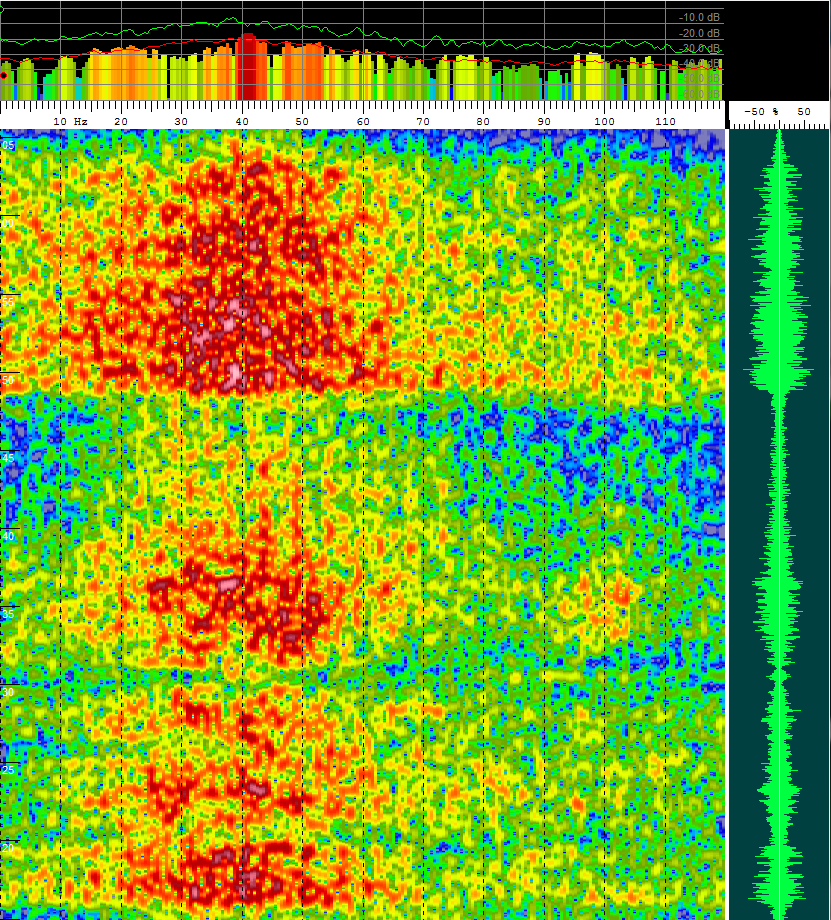 Pulse - Server Room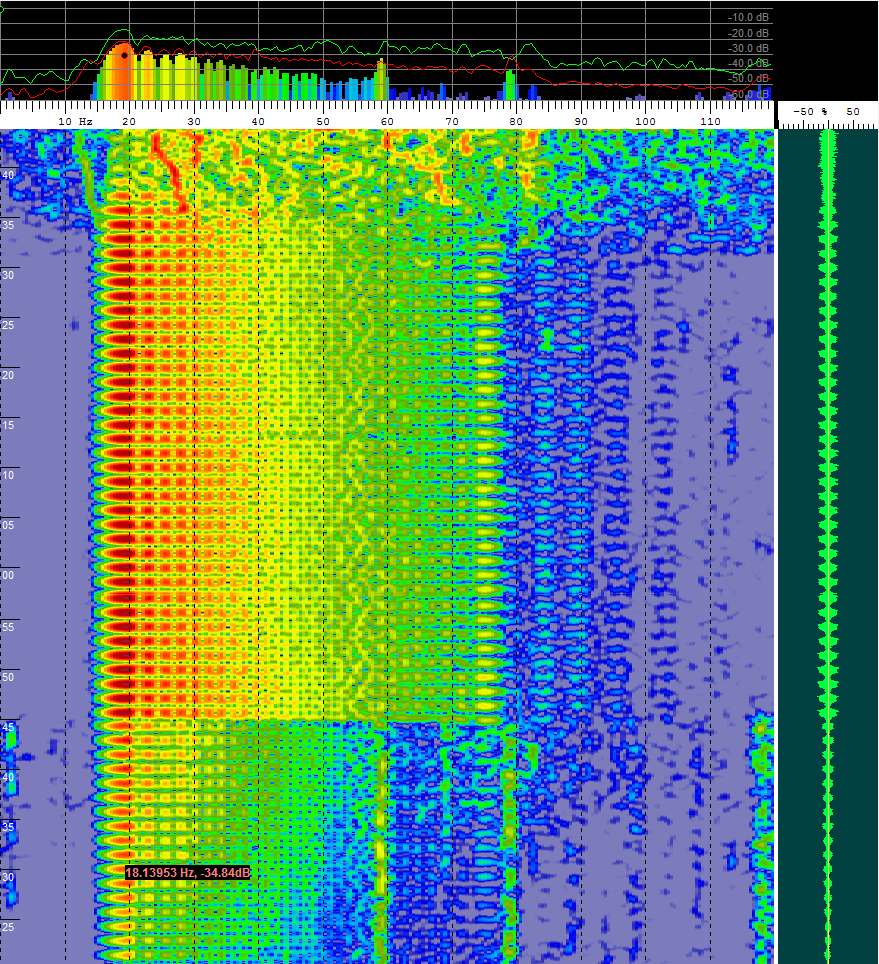 The Wolverine Extended Unleashed - Hiroshima Nuke (0:03:39 - 0:04:29)
War of the Worlds - Ground Cracking
War of the Worlds - Death Rays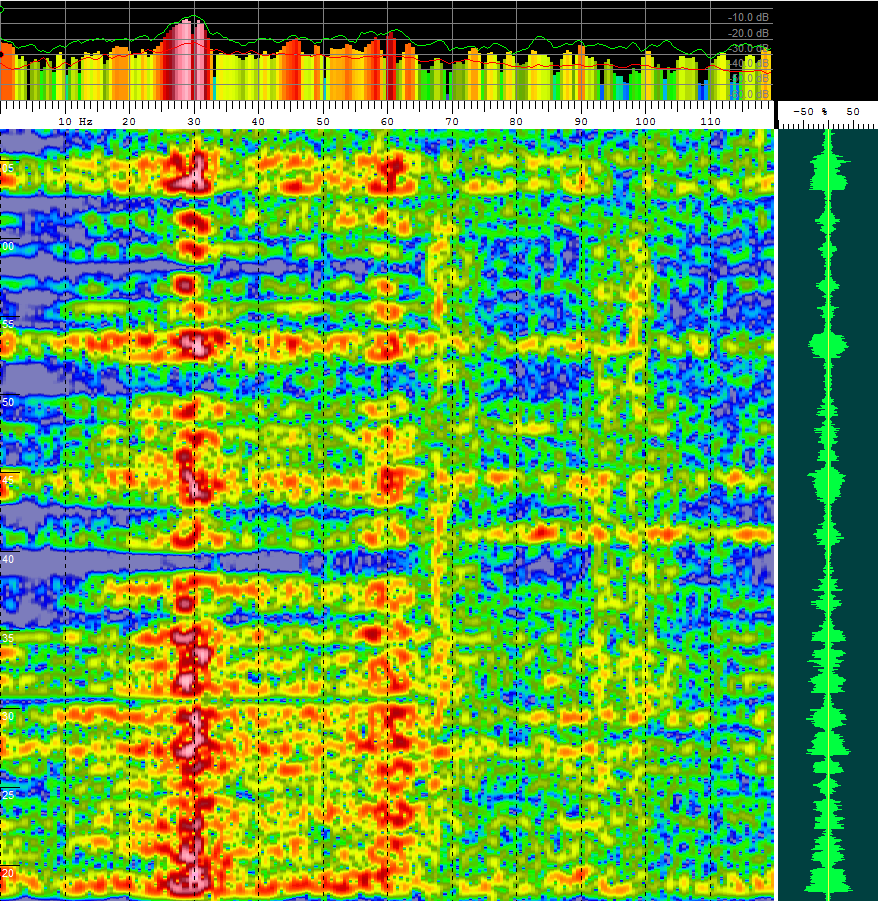 War of the Worlds - Plane Crash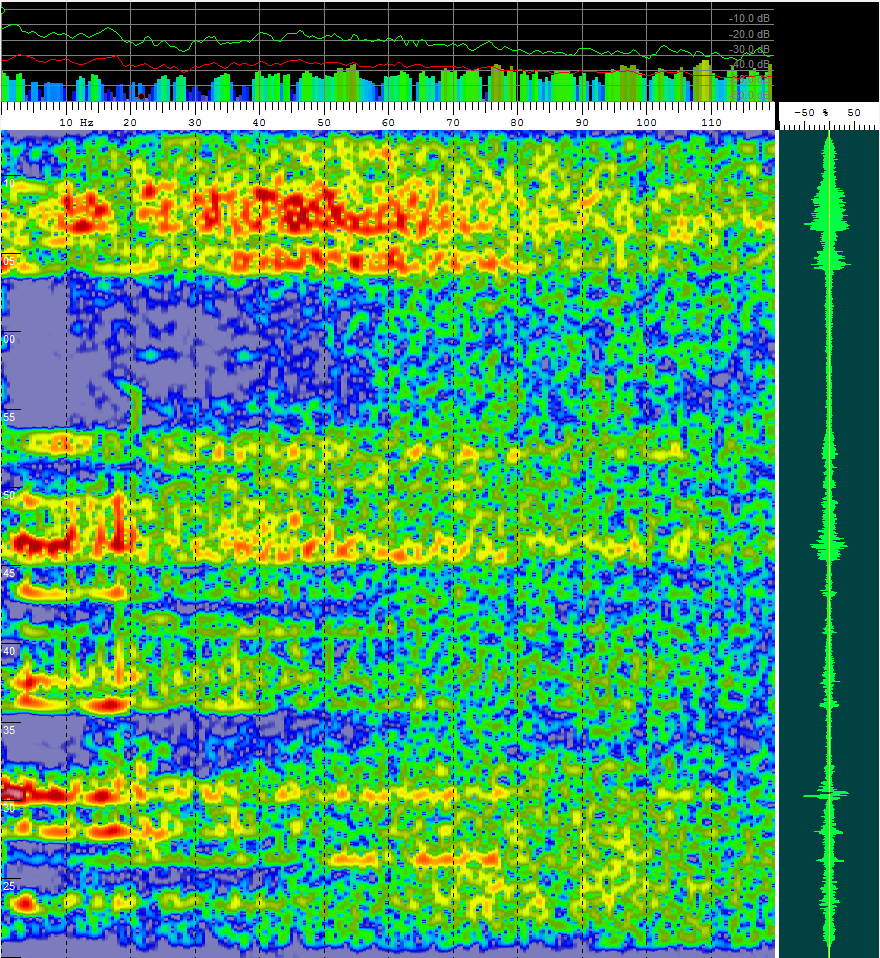 Forum only allows 10 images per post, so continued on the next post.